Below you will find our current events.
We are looking forward to your visit!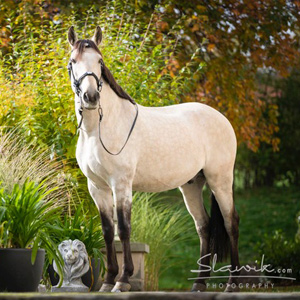 Foto - Wochenendkurs mit Christiane Slawik
Wochenendkurs im Schloß mit Christiane Slawik für Anfänger und Einsteiger. Ein unvergessliches Wochenende im markgräflichen Schloß mit einer TOP 10 Fotografin und edlen Lusitano-Pferden. Weltweit unterwegs verzaubert Christiane Slawik nicht nur Pferde-Menschen mit Ihren außergewöhlichen und spektakulären Bildern.
Seien Sie dabei und lernen Sie von den Besten in unseren Seminaren. Theorie und Praxis perfekt ausgewogen bilden die Grundlage für
diesen effektiven Workshop.
Begrenzt auf 12 Teilnehmer. (Anmeldungen vorab nötig.)
Übernachtungsmöglichkeit im Schloß-Anwesen möglich. Nur begrenzte Zimmeranzahl.
Der Lehrgang ist ausgebucht!
A feel-good afternoon just for ladies in a dreamlike ambience.
Healthy cooking, yoga and relaxation techniques are the pamper themes on this day.


Welcome

Yoga Part 1
Cooking class Sana e Salva

Yoga Part 2
For relaxation/digestion
(Price per person incl. Food and drinks)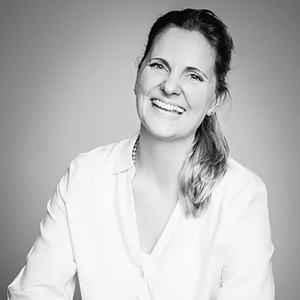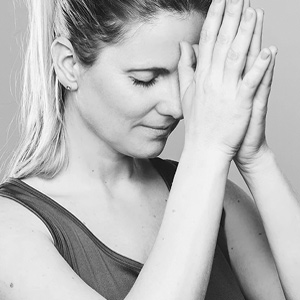 YOGACRAFT Workshop:
"Journey to Yourself"
For the first time, Falkenhaus Castle opens its doors for this special workshop format.
21 and 22 October 2021
Andrea from YOGACRAFT combines classic tools from yoga and coaching and invites you on an intensive journey to yourself. The wonderful ambience of Falkenhaus Castle offers a very special feel-good place for this workshop. A brief holiday for the soul.

Booking only on the website of YOGACRAFT. You will be redirected to the website via the "Register" button.
Der Lehrgang ist ausgebucht!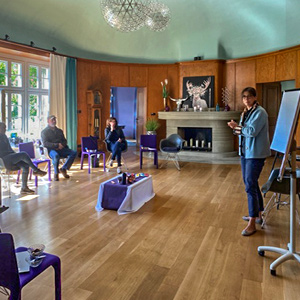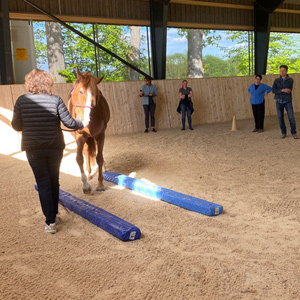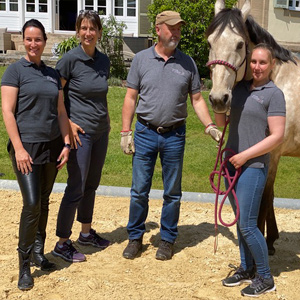 Leadership Seminar with Noble Horses as Co-Trainers
New: Compact seminar with Sibille Baier, Gerd Spindler and our Lusitanos.
Lusitanos are particularly courageous and sensitive horses that originally come from Portugal. With their power and strength, their passion and clarity, they are the perfect partners for our seminar team.
To be good leaders, we have to start with ourselves. The seminar combines theory and individual work and invites you to (re)discover your own competences, get unbiased feedback from the co-trainers, and develop your personal understanding of leadership from it.
Premiere:
27.10. – 29.10.2021
(Limited to 8 participants)

Course of Events:
Evening with impulse talk and joint dinner at the castle
One and a half days with alternating modules of theory and practical training at the castle and in the riding hall/arena.
Date of the first seminar: 27.10. – 29.10.2021
Limited to 8 participants.
Date for a further planned seminar: 24. – 26.11.2021
(More details to follow.)
Der Lehrgang ist ausgebucht!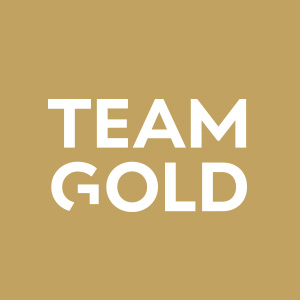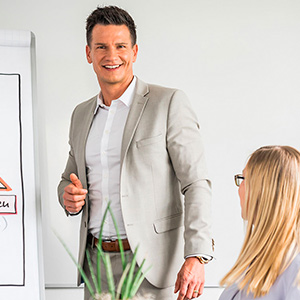 Intensive Seminar
Selbst.Bewusst.Unternehmen.®
Valuable impulses for
entrepreneurs and decision-makers

.
08. October 2021
The intensive seminar Selbst.Bewusst.Unternehmen.® provides you with effective navigation tools through the jungle of modern organizations in just one day and helps you to optimize the perspective from which you view your business. After all, you don't just want to think ahead, you want to lead the way as an entrepreneur.
»  The number of participants is limited.  «
Booking on the website of GOLD Unternehmensentwicklung GmbH.
Über den "Anmelden Button" werden Sie weitergeleitet.
Der Lehrgang ist ausgebucht!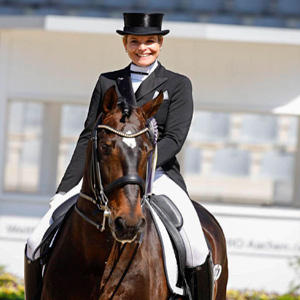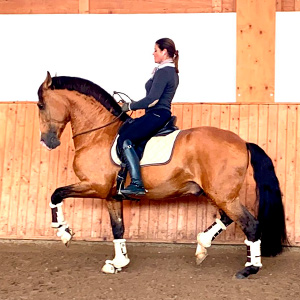 Riding Course with
Britta Rasche-Merkt
Dressage meets Working Equitation with Britta Rasche-Merkt – dressage rider by passion.
Due to her extraordinary versatility, Britta manages the balancing act between dressage riding at Grand Prix level in international dressage arenas, show riding with spectacular performances at many renowned events and her work as national trainer for the German Working Equitation team.
Fine riding to perfection (including one-handed riding or riding with a neck ring) and her experience with a wide variety of horse breeds make her one of the top trainers in Germany.
We are very happy that we could win her for this course on our castle grounds. Be part of it – the course is limited to 8 participants!
A basic training in riding is a prerequisite. The course is not suitable for beginners.
Each participant will receive a training session each day, tailored to their dressage or Working Equitation orientation. Joint discussions and an exchange of experiences, video analyses as well as healthy and delicious catering round off the course.
6 September, approx. 9 am to 5 pm (around 7 pm joint dinner)
7 September, approx. 8 am to 4 pm
Rooms and guest boxes can be booked on request.
Der Lehrgang ist ausgebucht!
CHARITY - WINTERMARKT
im Schloßhof
We cordially invite you to our charming little winter market in the courtyard of the margravial hunting lodge Falkenhaus.
Hearty delicacies, Portuguese and Italian delicacies, as well as sweet treats invite you to linger awhile.
While we spoil you with culinary delights, you may find one or the other small gift for Christmas.
A part of the proceeds will go to children and people in need. Animal help will also be supported by our winter market.
Aufgrund der aktuellen Situation bitten wir um Anmeldung per Mail an events@schloss-falkenhaus.de oder per WhatsApp an 0170-3389125. Für Kurzentschlossene ist die Anmeldung vor Ort ebenfalls möglich.
Veranstaltung ist ausgebucht!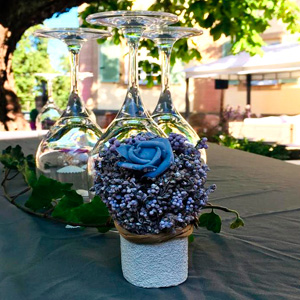 A feel-good afternoon just for ladies in a dreamlike ambience.
Healthy cooking, yoga and relaxation techniques are the pamper themes on this day.


Welcome

Yoga Part 1

Cooking class Sana e Salva

Yoga Part 2
For relaxation/digestion
(Price per person incl. Food and drinks)